If you have followed my blog long enough, you know that I love my banana ice creams! Like this Almond Chunky Monkey or this Banana Cherry Garcia. The reason being is that I don't have an ice cream maker, or the space for one, so I make due by blending up banana's with all kinds of fun ingredients. They can be served as a soft-serve, or frozen for a few hours and scooped out like ice cream. The best of both worlds. Just blend your ingredients and enjoy now or later. Easy and done!
This recipe came about on a whim. I threw these ingredients together and it worked beautifully (of course, this combo is a no brainer!). My taste buds were extremely pleased and if you love these ingredients, yours will be too!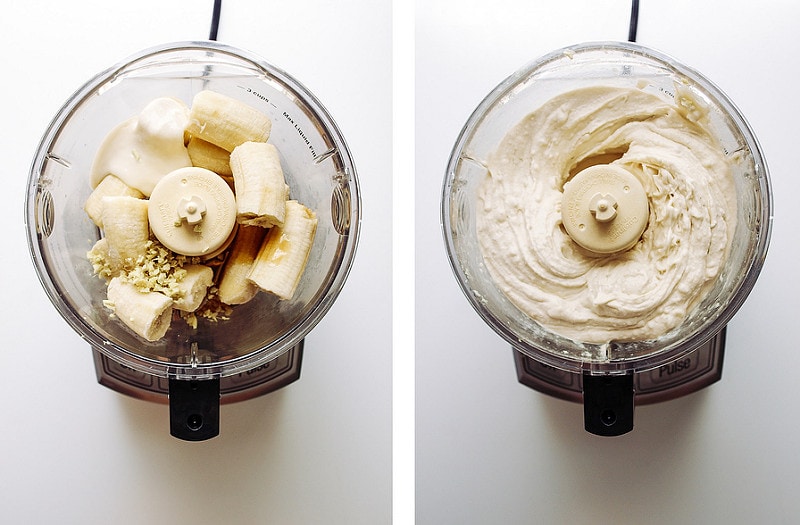 Get ready for summer with some of the easiest ice cream you'll ever make!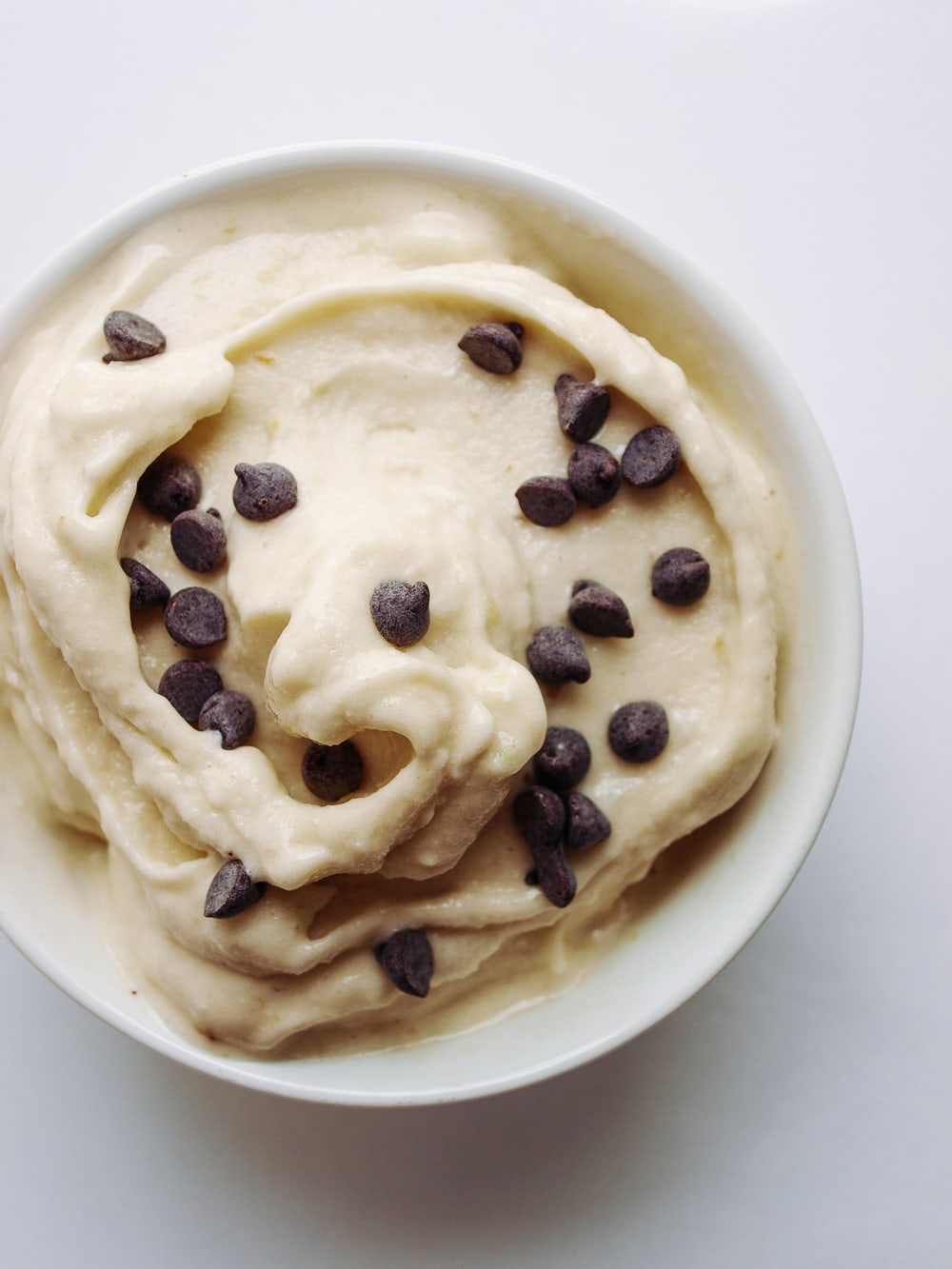 Soft-serve or frozen….you choose!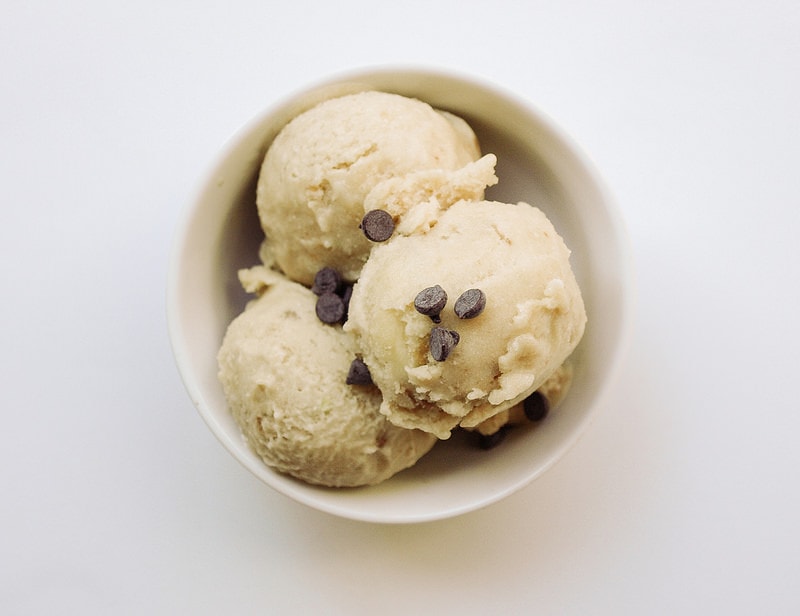 Print
BANANA COCONUT GINGER ICE CREAM
Cool down this summer with a bowl of this simple ice cream or soft-serve! No ice cream maker required.
Ingredients
3 frozen bananas

2 – 3 tablespoons coconut butter, coconut milk*

or

3 tablespoons shredded coconut

2 tablespoons pure maple syrup

1 tablespoon ginger, minced

splash or two of unsweetened vanilla almond milk
Instructions
Place ingredients into your food processor/blender, except milk, process, adding milk as needed through the feeder to help move the mixture around, blend until fairly smooth and creamy.
For soft-serve: eat right away.
For ice cream: place mixture into a freezer safe container, cover and place in the freezer for at least 4 hours before serving. Scoop out like ice cream and serve.
Serve with mini chocolate chips, shredded coconut or whatever you like.
Serves 2 to 3…or one as a meal.
NOTES:
*Canned coconut milk should be chilled before using, store the remaining in the refrigerator for up to a week.
If using shredded coconut, place in food processor/blender and blend until finely shredded or creamy.
Try not to over blend, it will become almost frothy. I personally didn't care for over blending.
Adjust ingredients to suit your taste.