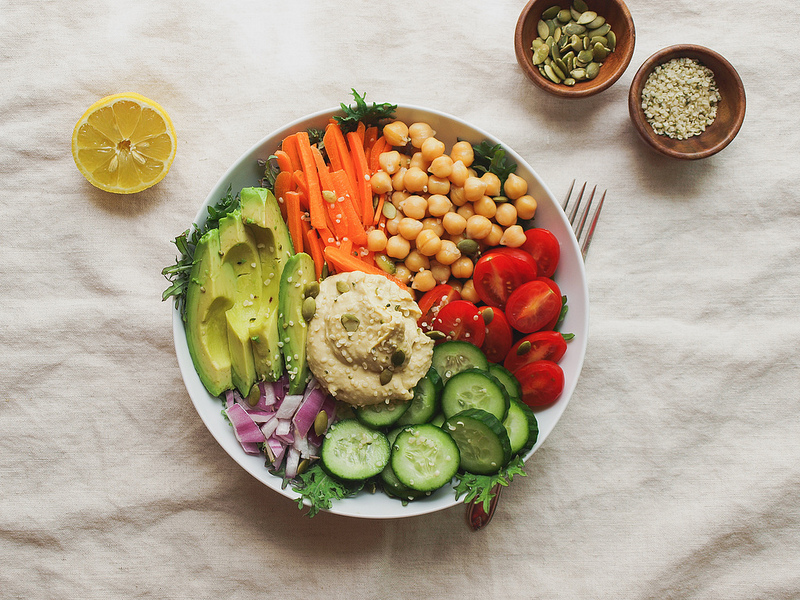 An easy everyday nourish bowl, everyone should have one!
I put this bowl together with simple, accessible ingredients in mind. All ingredients are fresh, except for the hummus and chickpeas, making it a cinch to pull together. Feel free to add in roasted vegetables, like this Roasted Nourish Bowl, it's especially good in the cooler months.
If you don't have the pumpkin or hemp seeds, sub in some sunflower or sesame seeds. For the leafy greens, I picked up some baby kale on sale so that's what I used but you can use whatever greens you like.
Simply add a big fat dollop of your favorite hummus in the middle (that's the best place for it!), sprinkle your seeds, add a squeeze of lemon over top and enjoy to your hearts content!
A complete meal that will nourish and revitalize you in the simplest way, everyday!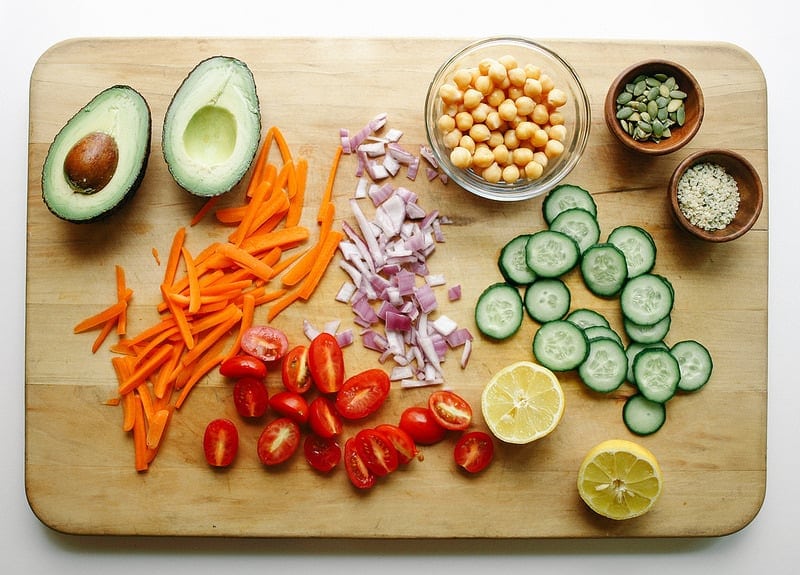 A nourishing salad with healthy, accessible ingredients that you may already have on hand.
Gather your ingredients and nourish your mind, body and soul!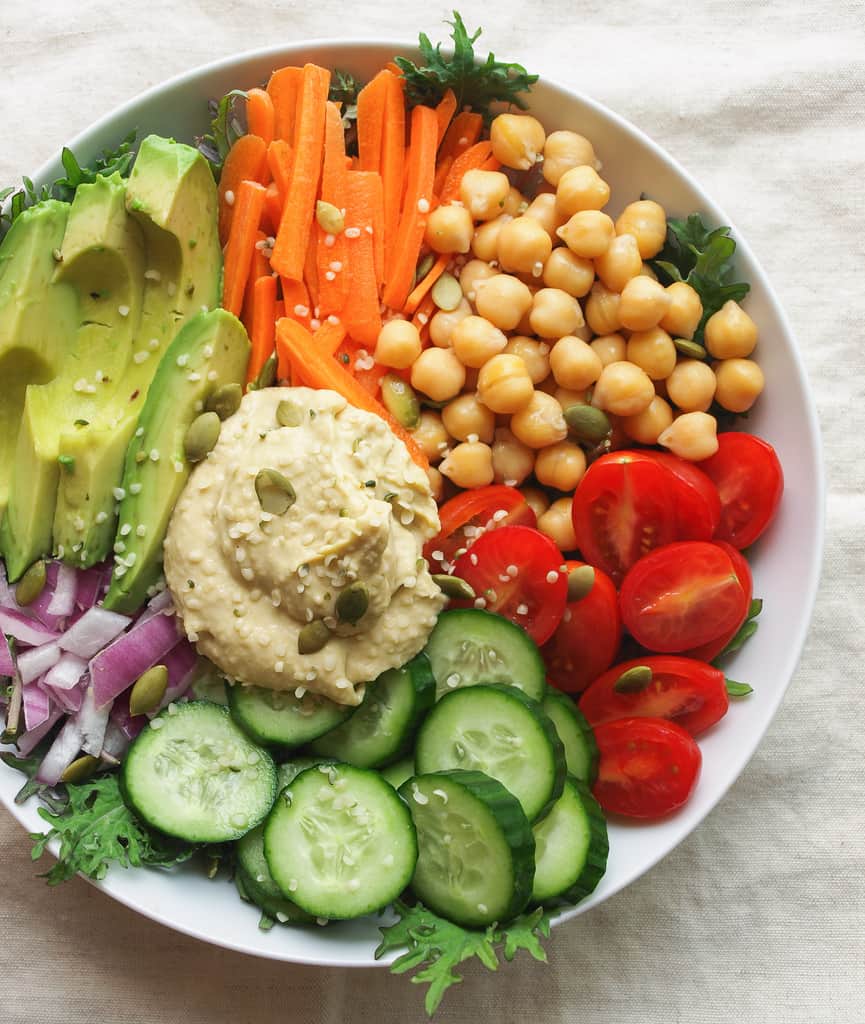 Print
EVERYDAY NOURISH BOWL
A complete and easy meal that will nourish and revitalize you in the simplest way, everyday!
Ingredients
leafy greens of choice (I used baby kale)

cooked chickpeas (garbanzo beans)

carrots, grated or sliced

grape or cherry tomatoes, sliced in half

red onion, diced or green onion, sliced

cucumbers, sliced

1/2 avocado, sliced

big fat dollop of

hummus

pepitas (pumpkin seeds), to garnish

hemp hearts, to garnish

1 lemon, squeezed at serving
Instructions
I'll let you measure your ingredients. I used about 1/2 cup of chickpeas, 1/2 avocado and a small handful of carrots, tomatoes, onion and cucumber for each salad. Use however much you like depending on how big your salad is going to be.
Place your ingredients in your serving bowl, add a big dollop of hummus to the middle, sprinkle with seeds and a big squeeze of lemon. Say out loud, or to yourself, "I am grateful for all that is", while keeping good thoughts in your mind. Then dig in and nourish yourself everyday!
Notes:
Add in any vegetables you prefer….broccoli florets, sliced zucchini, radishes, bell peppers, artichokes hearts, olives, etc. In the cooler months try adding in roasted vegetables like sweet potato, butternut squash, broccoli, carrots, etc. You can also add in some fresh herbs like parsley or cilantro if you have them on hand.
Sub in sunflower seeds and/or sesame seeds for the pumpkin seeds and hemp hearts.
For the best chickpea flavor, try making them fresh at home. It's really easy and nothing beats the freshness of homemade chickpeas! Take a look at the following link about garbanzo beans (chickpeas) and how to cook them from WHFoods: Garbanzo beans
Enjoy and be grateful!