Fresh, hearty and full of flavor, this easy Raw Veggie Chili with mushroom-nut meat is perfect for a light lunch, dinner or make ahead meal! Healthy, gluten free, and vegan recipe.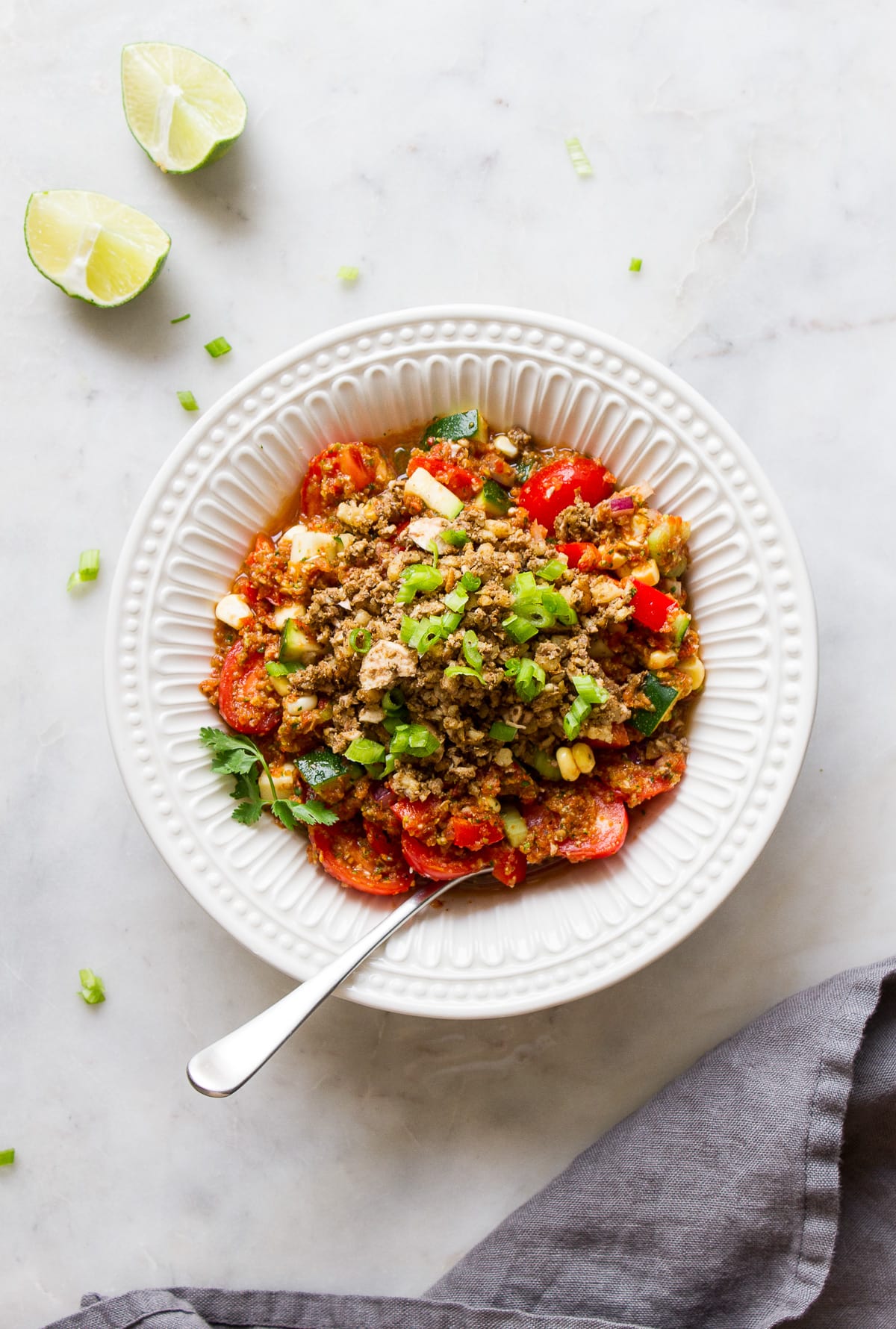 This raw veggie chili is a welcome meal after all the Thanksgiving festivities. Nothing like adding a raw meal into the mix, and this was superb!
I have to hand it to Ani Phyo for not being afraid to use spices, this packs great flavor with fresh produce to create a raw chili that I absolutely adore and am craving already.
Adapted from this recipe 'Fresh Tomato Chili with Taco Nut Meat'. I will definitely be adding this to my to go lunches as well as my at home meals.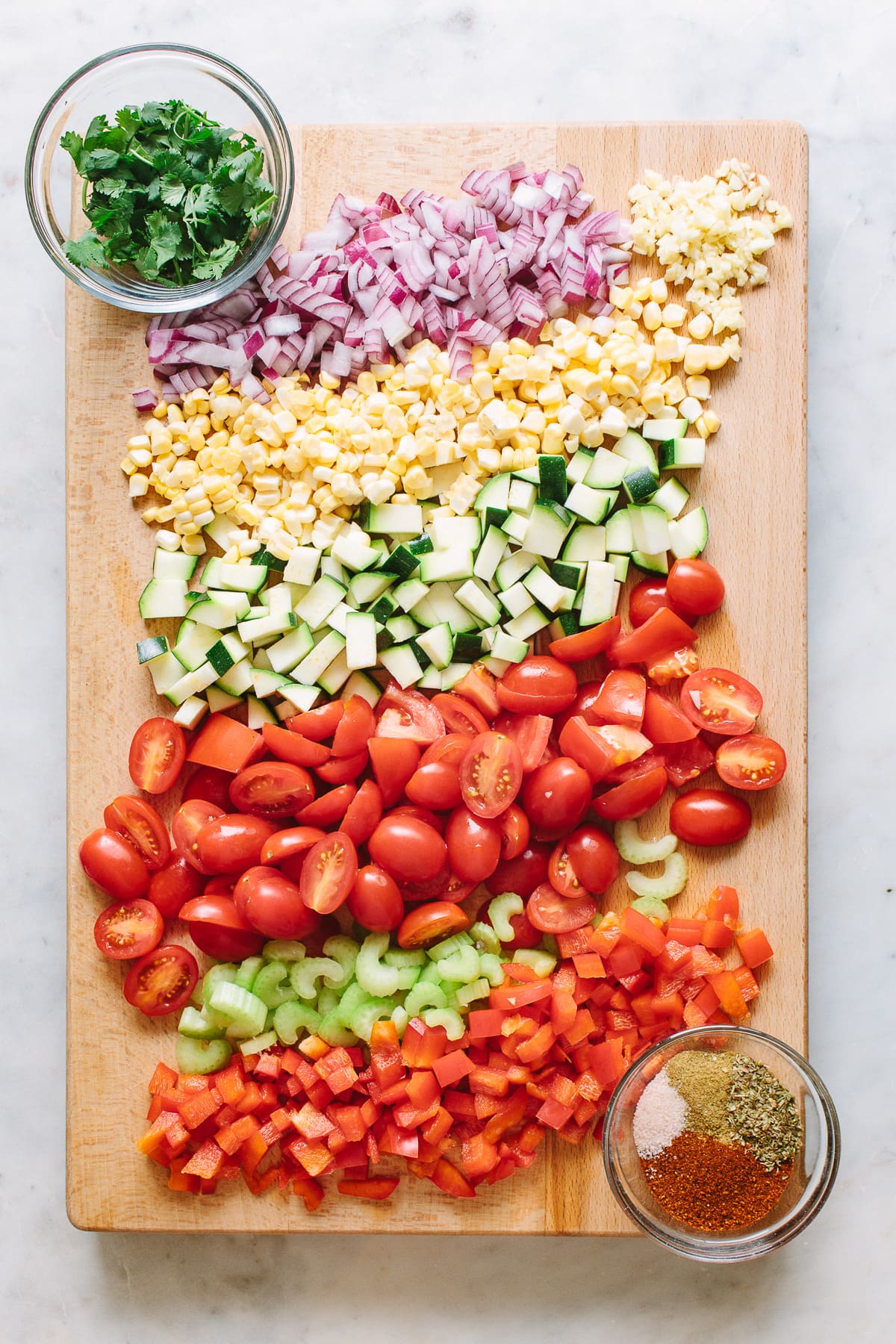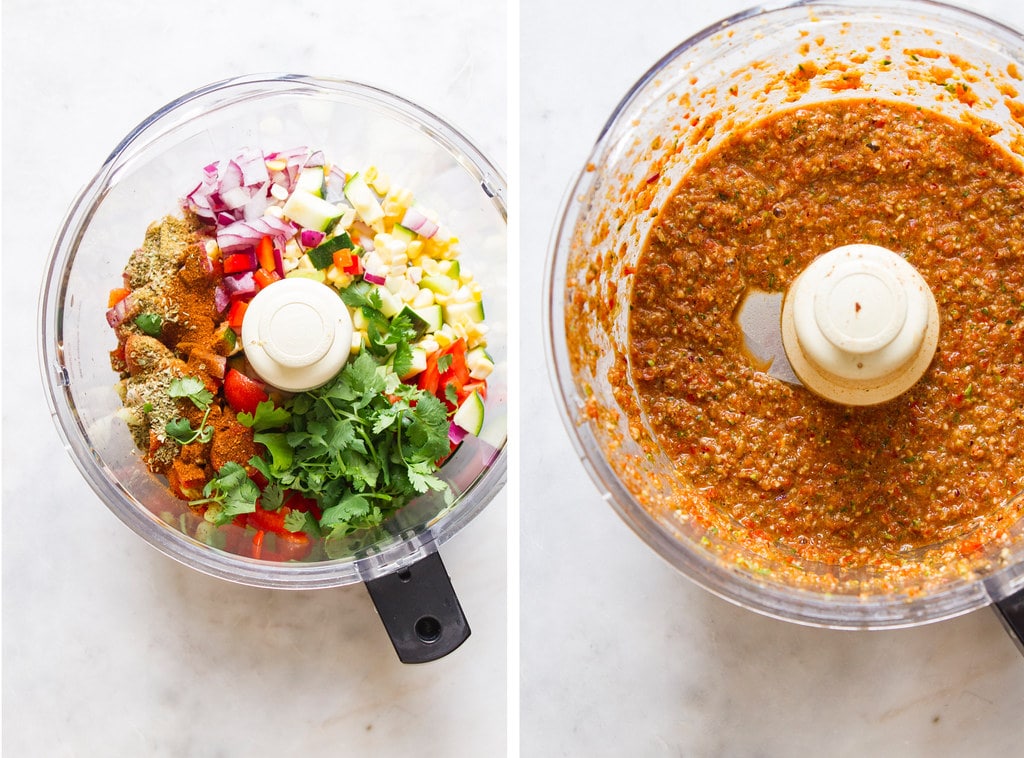 How To Make Raw Veggie Chili
Vegetables: Prepare vegetables and combine all ingredients in large size bowl. Place 1/2 or so of the mix into a food processor and blend until pureed, as shown above.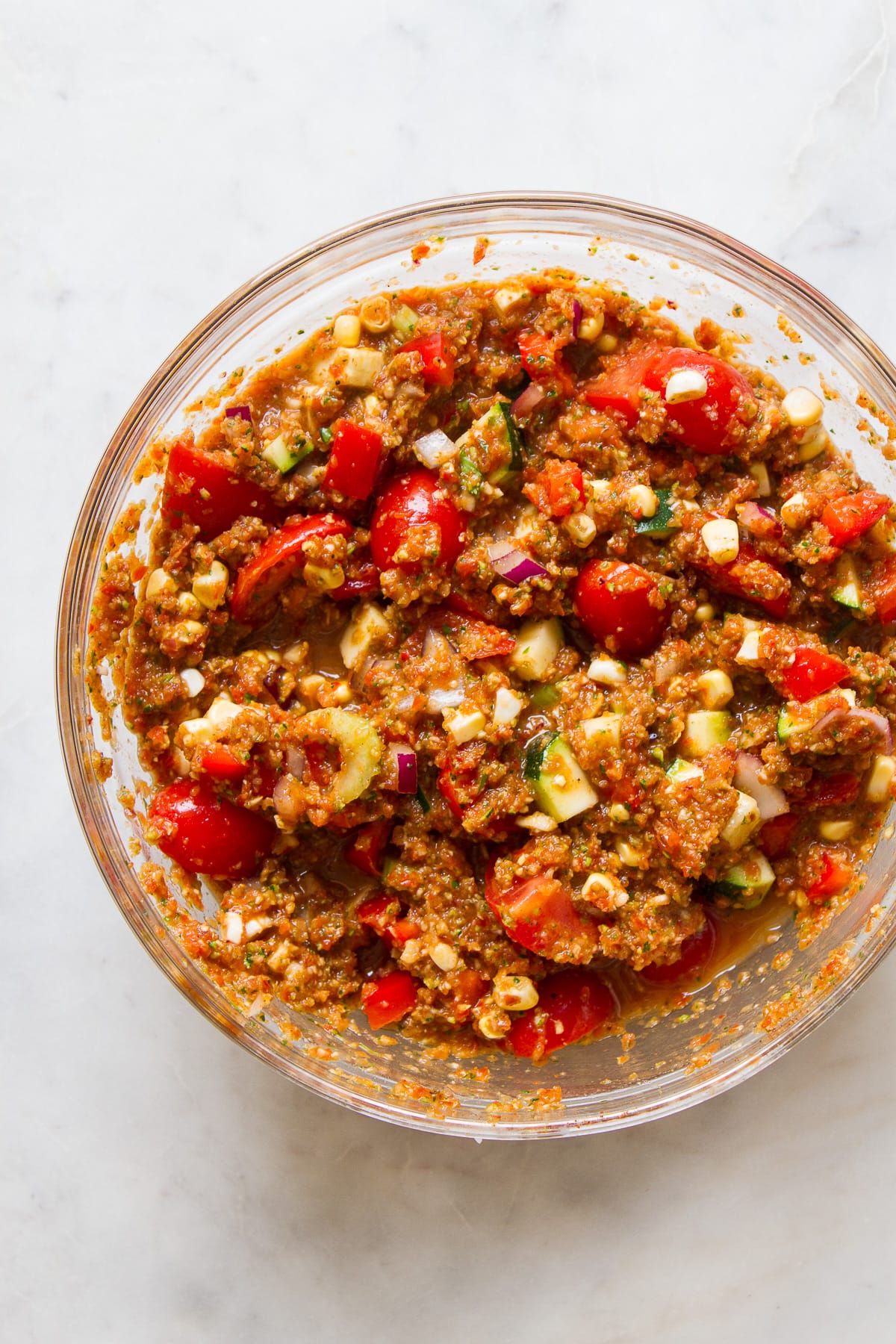 Combine veggies: In a medium sized bowl, combine the puree with the remaining diced vegetables and toss well, as shown above.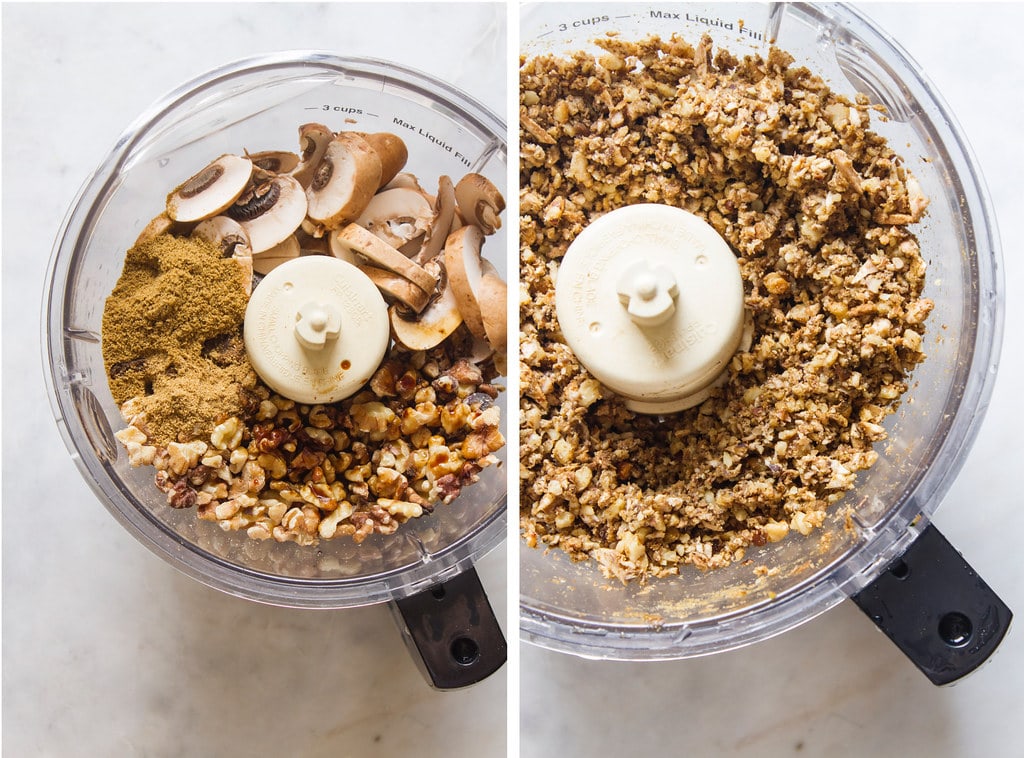 Nut Meat: Place the sliced mushrooms, walnuts, spices and tamari into the bowl of you food processor and pulse until crumbly (shown above). You don't want to over blend or it will turn into a paste.
Serve: Place the vegetable chili in individual serving bowls and top with nut meat, adding any additional garnishes you like on top.
Feel free to add/subtract any vegetable you wish. Get in as many as you can to really make this a well rounded garden chili recipe. Use as much or as little as you like of each ingredient.
Serving Suggestions
This would be amazing with sliced avocado, and dollop of raw Sour Cream or this flavorful Lime Cilantro Cashew 'Sour Cream', adding a perfect final touch!
How To Store Leftovers
For best results, I recommend storing the vegetable mixture and nut meat separately. The vegetable mix will last 4 – 5 day, while the nut meat will stay fresh for up to 2 – 3 days. If you're going to eat the chili within 2 days, it's fine to mix it all together.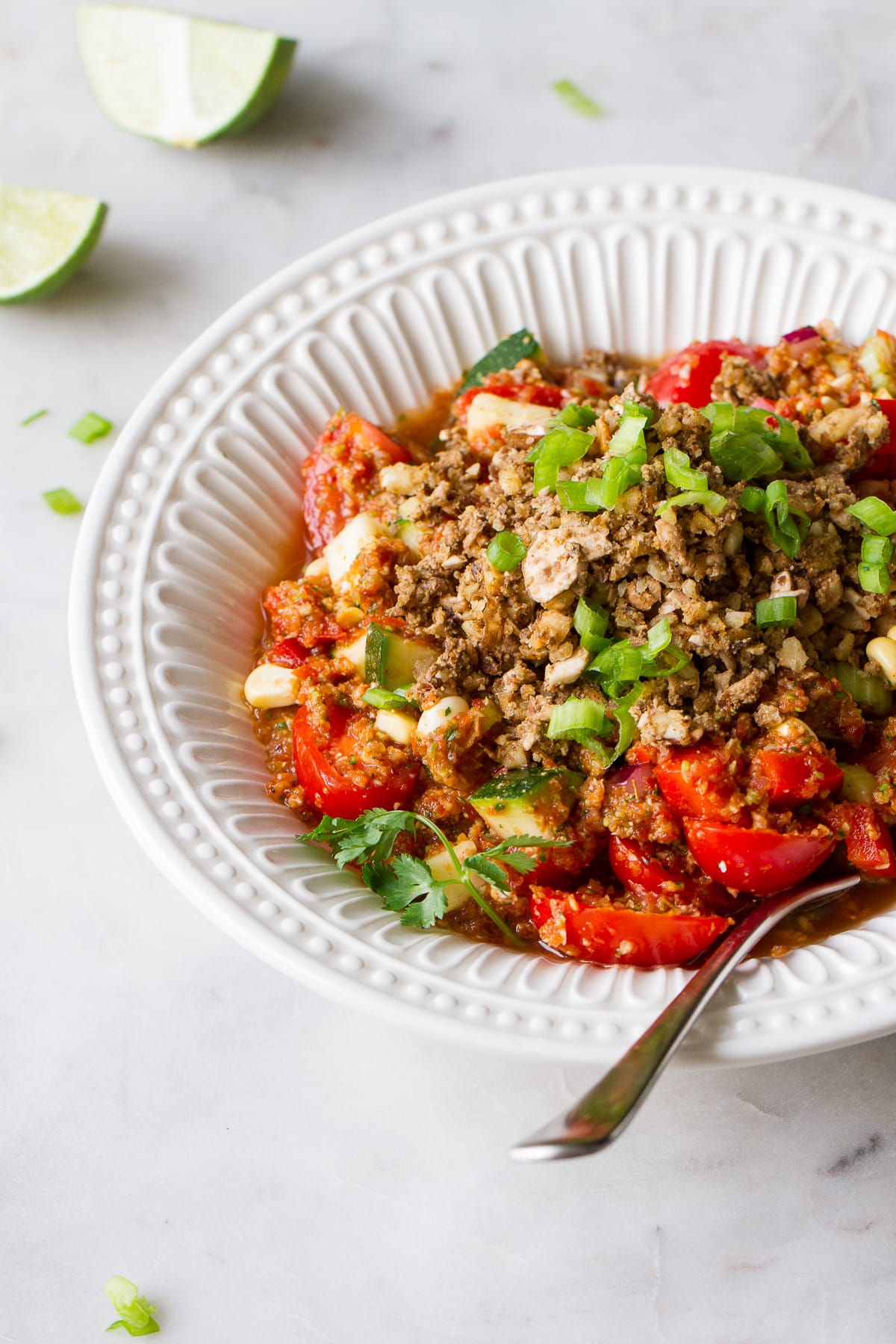 More Raw Recipes You'll Love
If you try this raw chili recipe, please let me know! Leave a comment and rate it below. I love to hear what you think, or any changes you make.
Print
Updated: Raw Veggie Chili recipe originally published November 2012. Updated October 2019 with new photos and helpful tips. No change to the recipe – it's still delicious as is!
FOLLOW TSV on Facebook, Instagram, Pinterest or RSS for more healthy & delicious vegan food!