Vegan street tacos are filled with walnut taco meat, avocado, Pico de Gallo and wrapped in corn tortillas or leafy greens for a healthy, quick and easy lunch or dinner!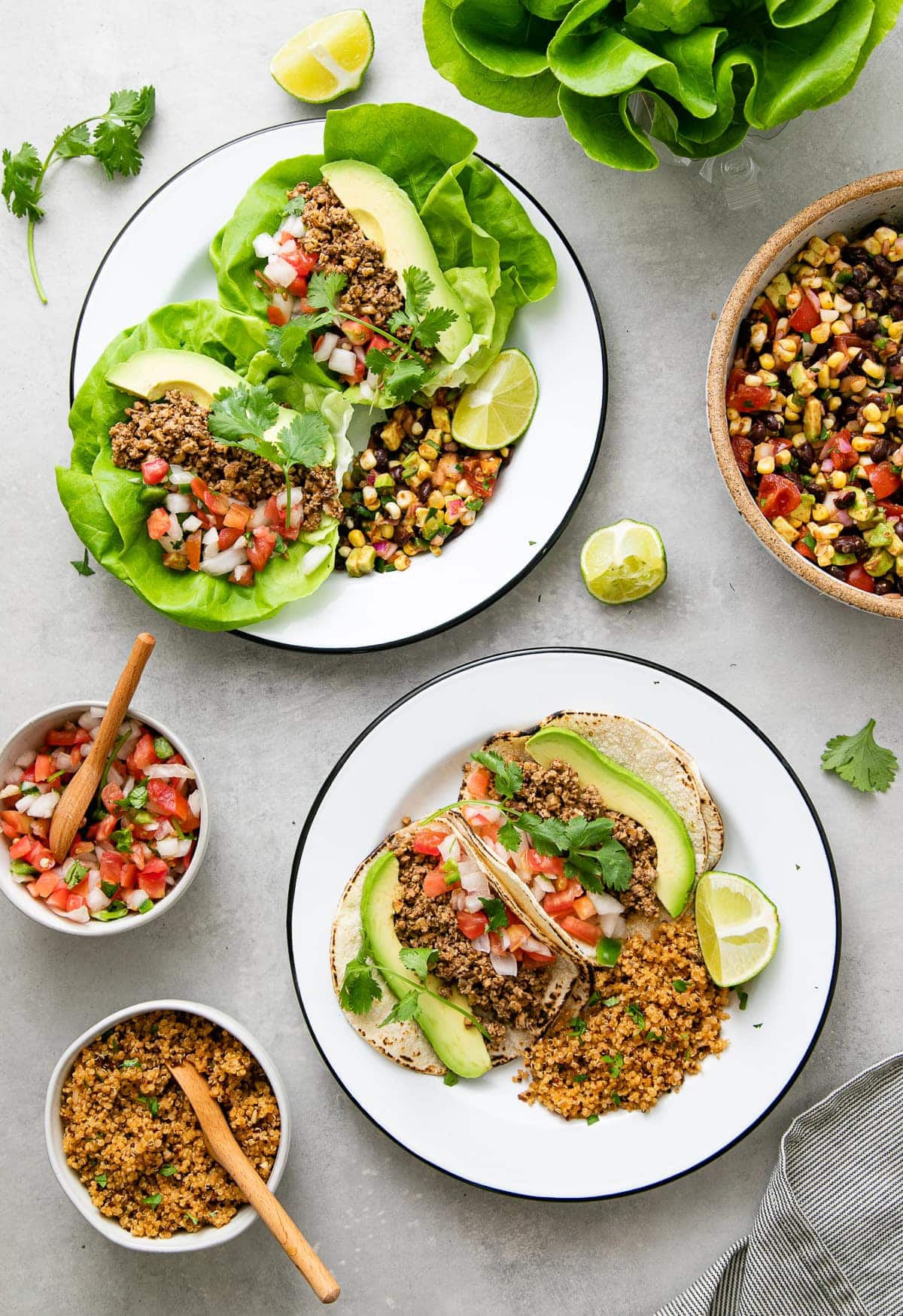 Vegan Street Tacos with Spanish Quinoa and Black Bean and Corn Salad makes for an easy vegan meal that's hearty, well-balanced and delicious! We have a full meal here that's easy to make and all so good together!
The street taco filling is a simple and pretty fantastic mix of walnuts, mushroom and warming spices. If walnut taco meat is new to you, I think you are going to enjoy it as much as we do and will make it again and again!
The thing I really love about all of these recipes together is that you can mix and match everything to your liking making tacos out of it all. I've also included the option of using lettuce leaves instead of corn tortilla's. Both ways are fantastic!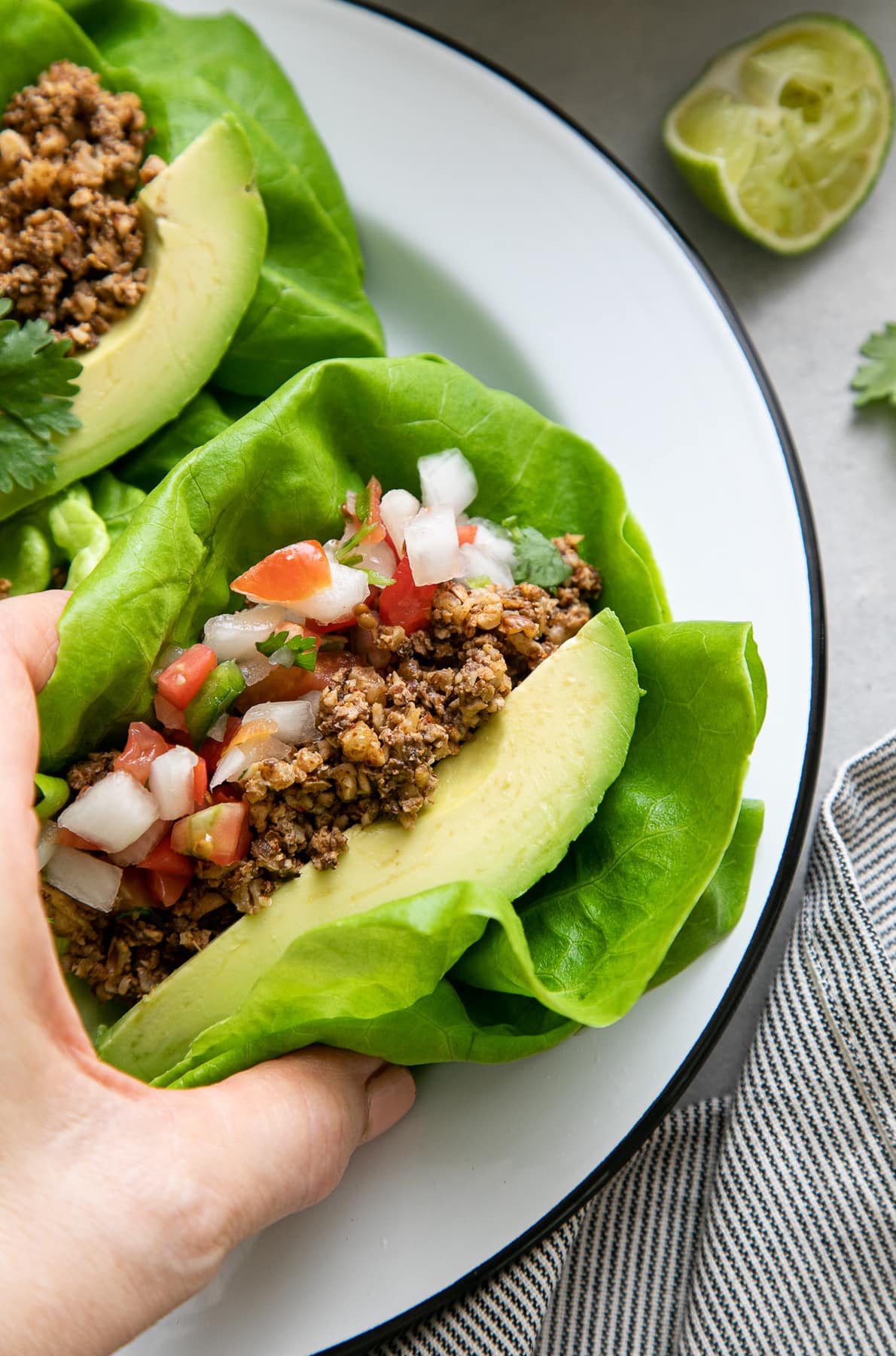 How To Make Vegan Street Tacos
Make your walnut taco meat, and gather the other fillings to layer with and choose what taco shell you'd like to use.
Maybe you'll prefer your street tacos on the fresh side using leafy greens as your taco shell as shown above. They're healthy, refreshing, and delicious!
Or, as shown below, you may prefer the traditional corn tortillas warmed on the griddle or warm skillet to envelope all the goodies you put into your tacos.
However you choose, I know you will love these vegan street tacos!
What To Serve with Street Tacos?
Turn them into a complete and well-rounded meal with a few of these optional sides.
Now, let's get cooking and eat!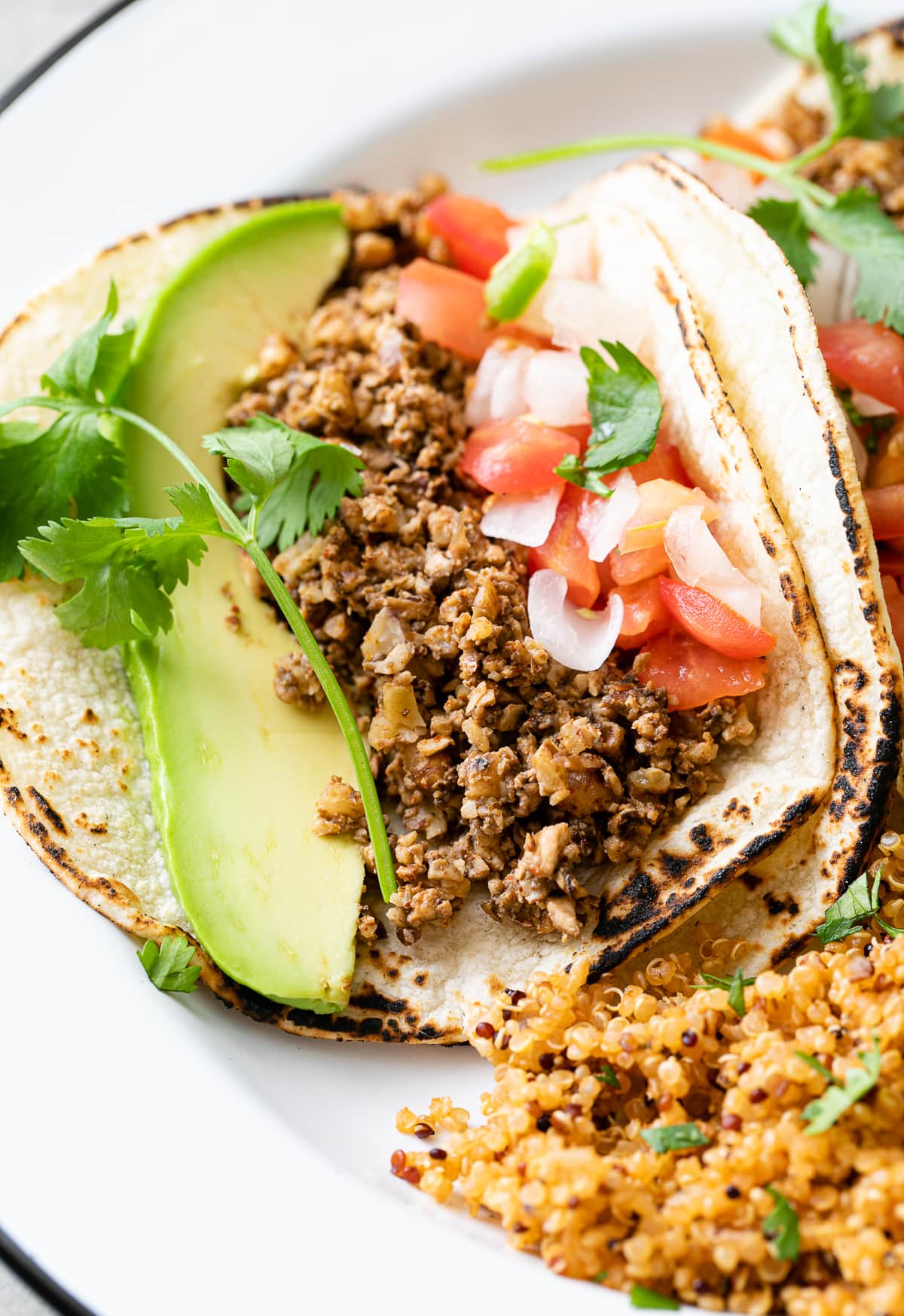 More Easy Taco Recipes
If you try this vegan street taco recipe or have a question, please let me know! I'd love to hear any tips or changes you made to the recipe in the comments below!
Print
FOLLOW TSV on Facebook, Instagram, Pinterest or RSS for more updates and inspiration!